Home
Robert C. Jameson is an author, speaker and licensed marriage and family therapist who focuses on helping clients understand and overcome issues, such as anger, hurt, depression, anxiety, love, relationships, boundaries and limiting beliefs.
---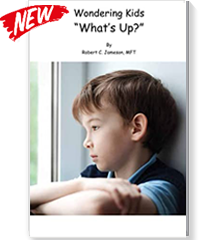 Wondering Kids – "What's Up?"
Wondering Kids – "What's Up?" is a short story for kids 7 to 90. We have all reacted with fearful thoughts and negative assumptions because of other people's actions and words. This little book explores this process and demonstrates a way to creating a positive resolution. It takes courage and often some encouragement from those who love us to take action. When we listen and question, we often discover joy and loving there waiting for us.
---
Can you live your life filled with joy, peace, abundance and happiness?
Many of us feel the challenges of life as we go through our days wondering how we can change, wondering what went wrong, and feeling confused on what the next steps might be to feel joy in our hearts.
Take charge of your life and destiny. Now is the time to discover and unlock your full potential.
The Keys to Joy-Filled Living gives very practical steps in discovering what we do that takes us off course, what keeps us stuck in old familiar patterns that no longer work, and it gives the basic Keys to our freedom from pain and suffering so we can be filled with joy as we walk through time.
Discover:
• How to understand yourself better

• How to listen to your own self talk and how to change it

• Ways to embrace and accept yourself and others

• The process of re-parenting your inner child and much more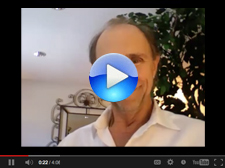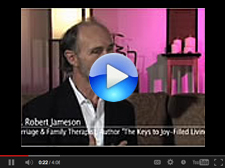 In The Keys to Joy-filled Living Robert Jameson has done a masterful work. It is a wonderful compilation of his keen insights, practical tips and transformative exercises. There is a nugget of wisdom in every chapter! To read this book and do all the exercises is a journey of self-empowerment. Empower yourself! Highly recommended!
Chris Bradford, Attorney at Law