Media Room
Dear Media Professional,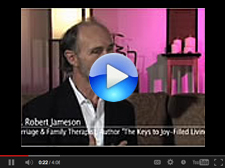 The Keys to Joy-Filled Living is becoming the new standard for anyone wanting to improve their life, career, or relationships. It gives us the keys for creating more joy, peace, abundance and loving in all aspects of our lives. I hope you will explore the materials on this website, and then join me in bringing these wonderful keys of joy-filled living to your audience. I hope you'll choose to be a part of the process of change and growth.
Sincerely,
Robert C. Jameson, MFT
---
Press Release
For Immediate Release
"Why can't I get orange juice from my kitchen sink?"
Or,
"How come I keep getting dog poop between my toes?"
The Keys to Joy-Filled Living gives you practical and simple techniques for creating a life filled with Joy. The Keys will show you where to get orange juice and how to keep your toes clean.
Read Full Text …
---
Articles
Give Generously and Let Go
By Robert C. Jameson
EzineArticles.com
"What does that mean and why should I give at all? I don't have any money to give away. Money's tight these days. Haven't you been listening to the news?"
Read Full Text …
---
Audio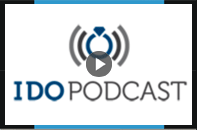 Create More Intimacy In Your Relationship – I DO Podcast
As a licensed marriage and family therapist, Robert Jameson focuses on helping clients understand and overcome issues, such as anger, hurt, depression, anxiety, love, relationships, boundaries and limiting beliefs, to name a few.
Mr. Jameson is also the author of Thoughts of Pomery, an entertaining book of pictures and thoughts that guides the reader to expand their perceptions of life and relationships with others, Dont Lose Weight Give It Away, which explores the emotional aspects of weight loss, and The Pocket Oasis, a fun and useful pocket-sized book that can be used as a tool to help center anyone during a hectic day.
---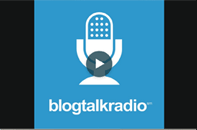 BlogTalkRadio
Dr Robert Jameson, MFT, has devised simple yet powerful techniques that can enable each of us to live more fully and joyfully by avoiding the common mistakes most people make. Mr. Jameson is the author of The Keys To Joy-Filled Living, Thoughts Of Pomery, which contains pictures and thoughts to guide people in their relationships, and Don't Lose Weight – Give It Away, which explores the emotional aspects of weight loss. He is also a marriage and family therapist for over 20 years. Please tune in to listen to what our expert has to say.
---
Interview Request Form
Are you interested in interviewing Robert C. Jameson, MFT for your publication or program? If you are a member of the media, complete the Inquiries Form below to request an interview. All requests for interviews are appreciated and will be considered.
Find the Inquiries Form here …
---
On-Air Interview Questions:
1. How do I deal with depression/anxiety?

2. What is negative self talk?

3. Explain how illogical logic works.

4. How come I want to avoid change?
---
Endorsements
See what others are saying about The Keys to Joy-Filled Living
Following the simple yet profound steps outlined in Robert's The Keys powerfully changed my experience of life. I learned how to uncover a true path forward — a direction for my life that took shape from exploring my dreams and hopes. Then, working through his series of simple exercises, my life began gradually to look and feel as I had dreamed and hoped it would. I found the relationship I had longed for; I discovered true contentment in my work; and I was able to move into a home that fed and nurtured me…
Read more endorsements…