Speaking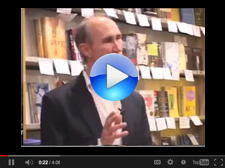 Lecture and Work Shop Themes
All lectures and workshops can be adapted and designed specially for your organization. The topics can be discussed in an hour lecture, or expanded to half day or weekend long experience.
Discover the Joy within
Learn how to live your joy by applying simple and practical keys in your everyday life!
We all know when we are experiencing joy because we often have a smile on our face and a spring in our step. It is possible to consciously choose to experience your joy on a daily basis. When you learn and use the keys, you will be singing as you walk through time, despite life's daily challenges.
Breaking free into a life filled with joy
Release the pains and hurts of the past, and discover how to nurture your self and those you love.
Discover what keeps you stuck in your old patterns. Learn how to uncover your limiting belief. After you become aware of your unconscious blocks or limiting beliefs, you can break free and expand into what it is you want to experience.
Creating Joy, Health, Happiness and Abundance
Rediscover your joy, experience vibrant health, find meaning in what you do, and increase your prosperity.
Use the power of affirmations, visualizations and other cutting edge techniques to "get on course" and to help you "stay on course." This is a fun, interactive and creatively hands-on experience.
Discover who you are and let your Joy out
Uncover your negative self-talk and transform your life today with the five steps to change.
Get involved and become comfortable with your inner process by using voice, movement and body positions. This process will help you understand and create a new habitual pattern that will change your life.
I read your book cover to cover. I just loved it. In fact, I am rereading it for the second time. Great job! I was really excited to get it.
Anne Grant, Promotional Expert
Read more…